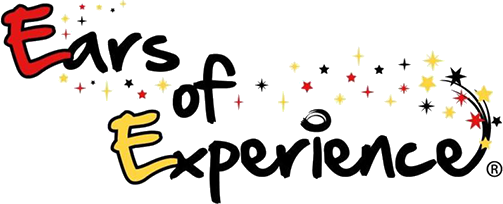 Now includes the ability to book luxury travel destinations and cruise lines worldwide.
To All Travel Agents, Want-To Be Travel Agents and Anyone Looking For A Fun Business To Start…
Discover The Secrets To Running Your Very Own, Hugely Successful Travel Concierge Business For All Disney Destinations, While Making Great Money, Having A Ton Of Free Time…All While Having Boatloads of Fun
Discover How to Have Your Very Own Concierge Travel Business for Disney Destinations.
It doesn't matter if you are just thinking about entering the travel industry or are already a seasoned travel professional. This information will give you the keys you need to have a profitable concierge travel business, one that affords you more time and more money.
Have you ever asked yourself what you would do if you could do anything? If you could do what you love and get paid for it?
Do you relate to any of the following?
Are You Tired Of Working For Someone Else…At A Job You Hate?
You Have A Love For Disney Destinations And Are Already Helping Others…Just Not Getting Paid For It Yet?
You Are Already A Travel Professional And Want To Expand Into The Concierge Business But Not Sure How Or Where To Begin?
Would You Love To Do What You Truly Enjoy, Feel Passionate About, Have Fun And Feel Rewarded While Having The Flexibility To Spend Time With Your Loved Ones.
Would You Like To Do Something In The Comfort Of Your Own Home Without Inventory, Just Around Those You Love Without The House Parties?
It is important to learn the steps to doing it right though. This program will show you how to run a Travel Concierge business that will grow faster, smarter, and make you more money.
Here are just a few of the advantages to a Travel Concierge Business for Disney Destinations over other at home businesses or even other businesses in the travel industry.
No inventory, just internet, a phone, a love for Disney, and helping people
It can be run anywhere, flexible to your schedule and location
Low overhead because it can be run from a designated area in your living space
A product everyone recognizes
A company that is great to work with, that generates promotions on a regular basis to help you generate sales
Bigger commissions than other travel products due to the price point
Imagine doing what you love, talking to people about places you truly enjoy, and getting paid for it.
My name is Amy Westerman. I have been in the travel industry for 20 years. I ran the daily operations for one of the larger cruise only agencies in the country five years before starting my own Concierge Travel Business for Disney Destinations known as Ears of Experience, LLC
When I started Ears of Experience, I invested in the business by working with marketing experts like Diane Conklin and Fabienne Fredrickson who had a huge impact on my business and my life. Having a concierge travel business and doing it right is very different than having a travel agency.
We study, we listen to our clients, and we continue to grow, and learn, to keep us relevant. When we began in 2009, I built our first web-site, made the portfolios and put stickers on them. Back then, I did it all.
I've learned every part of the business. I understand what it's like to start a business from scratch and then try to do it all. It's not easy, but we went from 0 to $1.2 million in the first two full years we were in business. We received our Earmark distinction from Disney a year earlier than expected. This sets us apart from other agencies as an Authorized Disney Vacation Planner. Recently, we were even notified that we are 1 of only 3 agencies in the Carolinas to reach goal this year.
I am not telling you this to boast or brag. I'm telling you this to show you it is possible and I understand from doing everything in the business, what works and what does not. I built this program because I want others to know the correct way to start and grow a Travel Concierge business for Disney destinations, one that thrives…one that doesn't require a huge marketing budget, and one you will enjoy growing for years to come.
For Frequently Asked Questions, please listen to this recording
that answers many questions about the program.
I can't begin to say enough good things about working for Ears of Experience. I had been looking for a new agency and after talking to Amy felt like this was the place for me. Amy and the in house staff are so supportive and ready to answer any questions!! Not to mention all of the support from the outside group. It is so nice to work with a group of men and women that look out for each other and are there to lend a hand or an "Ear". On any given day you can find someone from Ears helping each other. There is an overwhelming sense of camaraderie. Ears of Experience is one of the best teams I have ever been a part of and I hope to be a part of this wonderful team for a long time!
The 8 Essential Elements For Building
A Profitable Concierge Business
There are 8 distinct areas in your business that are critical to your business being profitable and running smoothly.
Many entrepreneurs, seasoned and new ones alike, consistently ignore some or all of these 8 areas, and it costs them both time and money – in their businesses and their lives, in general.
There are aspects to every successful and profitable travel business that you need to know. These will cut your learning curve, cut your hours, give you more free time, and make you more profitable.
Don't worry about being great at them at first, just start doing them, and hone them as go, but start working on all of them. There are also unique things we have learned in these areas that are essential to a successful concierge business…and I'm going to share them all with you.
For example, marketing is generic, marketing the correct way, is key. We will show you how we have done marketing and who we market to that made the difference in our business growing as quickly as it did.
Terms like "after the sale" may seem very cut and dry, but there are so many things you can do with technology and personal service to grab your clients' loyalty that take seconds and will grow your business.
The 8 areas essential in a Travel Concierge business are:
Obstacles to Disney and ways to Overcome them
Components to Science of Pricing with Disney
Making a booking and Understanding confirmations with Disney
Extra Services to provide to clients that effect your bottom line
Time Management and systems
The Ultimate Concierge Travel Business Toolkit for all Disney Destinations
The Ultimate Concierge Travel Business Toolkit for all Disney Destinations gives you what you need to launch a business the smart way, using the shortcuts we have learned through the years.
What Do You Get In The System
Module I Profiling the Clients
Profiling clients so you know who your best clients are and why they go to Disney Destinations.
Who are your clients and who will they refer to you?
Many people think when they start a travel business, you cannot say no, and they have to take all the business that comes their way. We've learned over the years, you can double your income by saying no and we will show you how to do just that so you can be more profitable as well.
It is very important to know who you want your ideal client to be and it's ok to say no to products and vendors that do not align with that business model. When you start aligning yourself with this philosophy, the more business you will see come your way and the more people will trust your expertise. Knowing what to say, how to say it, to let people know who and what your business is, will steer the ideal client your way.
We are in the business of solving client's problems. You need to ask questions before trying to solve these problems. We give you the exact questions to ask our clients so you can serve them to the best of your ability and give them exactly what they want.
When planning a client's vacation, armed with the answers to their questions, you need to understand the difference between the resorts and all the little idiosyncrasies of them. We share them within this system, the differences in these resorts and how to describe these resorts to your clients – this alone will set you apart from everyone else.
Module 2 Obstacles to Disney and ways to Overcome them
The obstacles to Disney and Ways to Overcome them will be an integral part to the sale process. You will run across people that have those they want travel with who are not big fans of travel or travel to Disney. Knowing these obstacles and how to address them ahead of time will show you are the professional they should work with you. It also shows the breadth of activities Disney offers and that it is not all just parks and pixie dust.
Module 3 Components to Science of Pricing with Disney
The Components and Science of pricing with Disney will arm you with the knowledge to know how and why things are priced the way they are and how this effects your bottom line. To have a successful business, it is key to know how Disney breaks down pricing and how you are paid.
Disney Promotions can and will grow your business. The promotion Disney is marketing and how they are marketing is not always the right one for your client. Understanding these promotions and how to manipulate them to get the clients the best price will not only help you but it will also benefit your clients.
Module 4 Making a booking and Understanding confirmations with Disney
Making a booking and understanding confirmations with Disney seems rather cut and dry, however this part of the business has cost me personally in my business, and it's the one thing that accounts for the most amount of money in agent errors. When you don't follow a system for checking confirmations, you can end up with errors. We walk you through a simple, straight forward process that takes seconds and will save you thousands of dollars every year.
Module 5 After the Sale
After the Sale is what you say, why you send, and systems to improve communication, increase loyalty, produce referrals, and save you time. This is such an important aspect of your business. It truly can affect every aspect of the company.
A Travel Concierge business is not just about booking someone's vacation, planning an itinerary, and sending them on their way. It is about building relationships, informing them of certain things that can save them money, that can also add profit to your business, and it is all about timing. This can all be done systematically while you sleep.
Module 6 Extra Services to provide to clients that effect your bottom line
There are extra services you can provide to clients that effect your bottom line. Do not be afraid to offer your clients more than just a package at Disney. There are value added items that your clients want and you can offer. You can and should build a business model that makes sense around the time you spend on each client. People understand the value in your knowledge and will pay for it. They will also pay for other products you can offer. They will appreciate being able to purchase them from you who they have built trust from already.
Module 7 Marketing
Marketing will be the key to your business. It doesn't have to be expensive, but it needs to be consistent. In this module we will discuss the marketing techniques that work time and again in this area of travel. We have thrown a lot of things against the wall over the years and will share with you the ones that have successfully helped us grow to over a million in sales in our first two years in business.
We will also share with you how to jump start your business with marketing, giving you over 30 marketing ideas to get you going and that you can fall back on. I still use these when looking for a fresh idea to grab people in a new area. The key to a successful business is to not sit around waiting for the phone to ring, but to get out and market your business.
Module 8 Time Management and systems
Time and Management and Systems can kill your business or increase your productivity two fold. I thought after working from home for over 10 years I had time management down. I have learned so much over the past few years and I will share many of these techniques with you. These grew my business in 6 weeks! Time management!
Systems will decrease stress, decrease errors, improve client loyalty, improve referrals, and improve your confidence in your business. I used to wake up in the middle of the night sweating, wondering if certain things had been done. With systems, now I know everything is taken care of. Many of our systems are implemented so we have communication going to our clients while we sleep, giving us more time to add the personal touches that cannot be automated, more free time for our loved ones, and more time to work on the business instead of in the business.
I was given the opportunity to join the Ears of Experience Team earlier this year. I was a lover of Disney, but was concerned about knowing enough to be a successful agent. These fear were shut down immediately. I spoke with Amy on the phone, and she guided me through my training "schedule" and where to find not just my in house training, but all of my Disney specific training through the Disney College of Knowledge. I love that even now I can go back and listen to the modules again and again. We have an agent file packed with "How To" information, Tips for everything, templates, and contacts. In addition we have a private Facebook page to keep up with each other, share ideas, and get quick answers or information we may need. I have been on the phone with a client on two separate occasions early on when I needed an answer FAST! Once was a quick email to Amy, the other a post on our Facebook page. The client never knew I had a whole team behind me! I absolutely love this job. I have the freedom to work from anywhere, and being a Military Spouse that is a huge bonus for me and my family. I can take time if I need it, and I have made a lot of friends. I even have an excuse to visit Disney more often! For "research" of course. Join our team! It is truly one of the best decisions I have ever made.
The Ultimate Concierge Travel Business Toolkit for All Disney Destinations
This is what you will discover in this toolkit
Obstacles to Disney and ways to Overcome them
Components to Science of Pricing with Disney
Making a booking and Understanding confirmations with Disney
Extra Services to provide to clients that effect your bottom line
Time Management and systems
Value of $997
For a limited introductory price of $597.
One payment in full or two payments of
$298.50 per month
How to create a park plan and itinerary. Value $297
This module will show the steps in how to evaluate what parks are best on what days based off crowds, park hours, clients preferences, and tips we have learned along the way.
A 15 minutes call with the owner of Ears of Experience to jumpstart your business. Value $250
Access to booking Luxury Destinations Worldwide and Cruises.
Membership with Signature Travel Network.
The Ultimate Concierge Travel Business Toolkit for all Disney Destinations is not the magic bullet that magically makes a six figure business. You have to work it but if you take these practices and commit to the industry, commit to this consistently, you can have a very nice business, one that will grow and thrive.
There are no refunds or returns on this is it is a downloadable format.
Is It Your Turn To Make A Change In Your Life?
You are here for a reason. Are you looking for something like this?
This business is fun, allows you to travel to a place you love, flexibility, and the opportunity to grow a very successful business.
You have here what you need to do this, it is taking the steps to move forward. If you are interested in moving forward and you wish to run a business through Ears of Experience, please contact us at info@themouseexperts.com to see if we are a good fit.
Anything new can be a little intimidating. Based on the average commission of a Travel Concierge client for a Disney Destination, you would need less than 3 bookings to make up your investment of this training!
This training product has all you need to kick start your business and keep you growing so why wait? Get started today! You will be glad you did.
I am hesitant to call what a I do on a daily basis, as an Affiliate with Ears of Experience, a "job." My passion for planning, organizing, and all things Disney are personal qualities that Ears of Experience affords me the opportunity to utilize in a fun and exciting way! In order to create magical vacations for others, I have relied heavily on the training modules, Disney Destinations Genius and the College of Disney Knowledge, the personal experiences from other agents, and extensive support both personally and electronically. It's the most perfect fit for me personally and for my family. I have no doubt of it's potential. Thank you Amy W. and the Ears Team for helping me share the magic of Disney with others *o*
I consider it a great privilege to be able to work with Amy Westerman for over ten years. Her honesty, thoroughness, creativity, and conscientiousness are just some of the great qualities that she exemplifies in her work. She is always willing to provide assistance and support whenever I need it. She has great pride in what she does and her passion is quite contagious. Anyone who has an opportunity to work with Amy will not be disappointed.
We are on our way home from Disney and I just want to thank you and your team for all of your help planning our trip. The plan was flawless. My family kept saying that I was so organized, but I had to keep giving "Ears" the credit. We had a great time and I feel like you saved me so much time. Thank you!!! Have a great week.
I cannot express how thankful we were to have you in our pockets during our trip. I felt so prepared for each day and being the insane planner that I am, believe me, that put us all at ease. We left the park each day with a peaceful feeling knowing that we did absolutely everything we set out to do. Regan and Ava were able to ride every ride, at least once, and meet every character. I cannot imagine going down to Disney without a plan – it would be so overwhelming but with you and your team it was all smiles for the Duffy family from sun up to sun down. We have raved and raved about your team and I know we will use you for each Disney step we make in the future.
Contact Us
info@themouseexperts.com
1-877-806-6873
Value of $997
For a limited introductory price of $597.
One payment in full or two payments of
$298.50 per month
For Frequently Asked Questions, please listen to this recording
that answers many questions about the program.